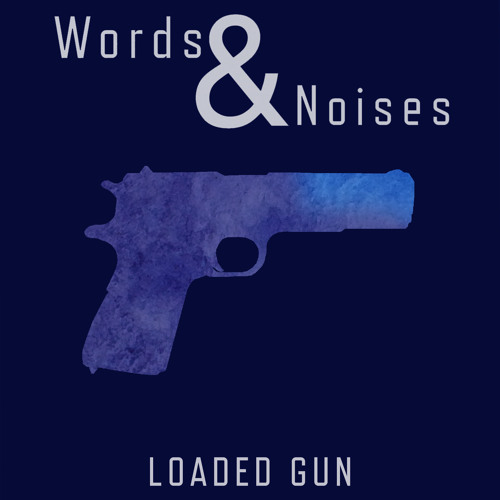 There's been a void left behind in music. This void has been left by musicians like Coldplay and Morrissey, who have lost their way with words and music in the last decade. And while Coldplay may have recently tried to recapture their initial soft melancholy, they failed, and the void has been left unfilled.
Enter Words And Noises, whose debut EP last year 'Beating Heart' introduced the band's Smiths/Morrissey element wonderfully. Their new track 'Love Is A Loaded Gun', the title track from their upcoming 'Loaded Gun' EP, expands on this and adds the type of whimsical melancholy that Coldplay lost after 2004. In short, Words And Noises' new EP may fill the gap left by two declining giants.
Soft-voiced and sombre, Words And Noises carry us through four minutes of emotional piano-oriented pop-rock. The topicality is nothing unusual for the sort – lovelorn and hurting. It's a tale repeated time and time again throughout the grand story of pop music, but it remains a relatable and timeless one. The pitfalls in repetition are to fall on clichés and worn phrases, which the band avoid well.
It's a gentle and enjoyable piece. It's one that fans of Pre-Viva La Vida Coldplay will adore, with lyricism that will ring well with fans of the flower-wielding Wallflower Morrissey of old. We can't wait for the EP, but you can whet your appetite by listening to the track below.
7/10