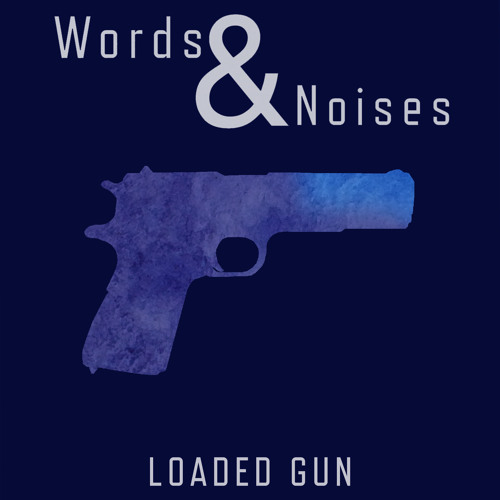 Words And Noises' new EP 'Loaded Gun' is packed full of catchy upbeat melodies and emotive messages, all nestled inside piano-led pop gems. We've reviewed title track 'Love Is A Loaded Gun' before, but how does the rest of the EP stand up beside the title track?
Lead single 'Animals' opens the EP wonderfully, with a tuneful and upbeat vocal hook colouring a piano melody that is reminiscent of the turn-of-the-century indie-alternative scene. Combined with some great lyricism, 'Animals' is the perfect opening for the EP.
And it doesn't lose momentum there. 'The Lost Art Of Conversation' is possibly the finest track on the EP, not least because of it's lyrics. It's a socially-aware stab at the face-glued-to-mobile culture that we've all embraced with open digits, and it's backed up with the kind of upbeat melodies that make this EP one of the most enjoyable released this year.
And that's the golden touch of Words and Noises: a beautiful knack for being able to craft pop melodies and upbeat instrumentation, which can perfectly veil the self-conscious lyrics. I've previously touched on the Morrissey-esque nature of the act, and this EP makes it very difficult not to draw such comparisons. 'Loaded Gun' is an emotive delving into the depths of neuroticism, and it manages to find itself sounding upbeat in spite of this. You get the feeling from this EP that the band could turn the tale of an untimely death into a timeless pop gem.
There are no blips in the quality of the EP either. 'Loaded Gun' maintains a consistent level of enjoyment from start to finish, from the initial rise of 'Animals' to the post-instrumental craze closing of 'Londinium'. Every track perfectly compliments the rest and, as a whole, this EP is one that could propel the act to mainstream pop recognition. It's an immensely enjoyable EP, with layers of brilliance that work together to make something that we'll all still be listening to this time next year.
Words and Noises: get an album together, now!
9/10